Upcoming music packs:
Unofficial Duke It Out In D.C. Music Pack (by James Paddock)
Heretic
Hexen
Unofficial Plutonia MIDI Pack
NEWS
July 3, 2016: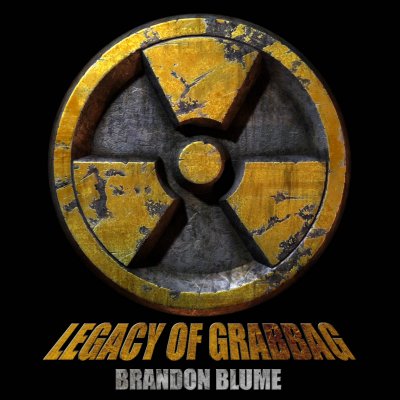 Legacy of Grabbag cover!
This is not an SC-55 recording but is a rerecording of an old metal medley I made for various Duke Nukem themes as a Dwelling of Duels entry for Free month Dec 2007. I was commissioned to rerecord it as a replacement title theme for an official combined port of Duke Nukem 3D, Duke Nukem 64, and Duke Nukem: Total Meltdown for the Android platform called the "Hail to the King Collection." Sadly it was recently cancelled. But the theme is now available for all to listen to. I hope you enjoy it!
Download: FLAC, OGG, MP3
EDuke32 Loopable: OGG, FLAC
Artwork
Bonus Screen Theme: OGG, FLAC
Why make these music packs?
The Roland SC-55 was the standard in the 90s for computer game soundtracks. It was the top of the line. The absolute best you could buy. Nearly every game supported it and preferred its many enhancements over the simple General MIDI standard. They not only supported it but most game soundtracks were composed with it and as a result their best gaming experiences were meant to be made with an SC-55. And now that I have an SC-55 myself I can share this experience with everyone else through the wonders of modern source ports with digital music pack support! After doing Duke Nukem 3D I enjoyed the process so much that I decided to record the SC-55 soundtracks of bunch of other games for completeness' sake. And also in anticipation of newer game ports that will hopefully one day support these music packs. And so I am.
That's the short version. Click here for a longer and much more in-depth history of PC game music media.
How can I play these games with your music packs?
Most of the games I've made music packs for have modern ports that you can play on modern computers. Some of them support music packs like mine. They come in all sorts of shapes and flavours to suit any individual's needs. Here's a list of them.

= Natively supports music packs


= Natively supports metadata loop tags for seamless looping playback
(

) = Partially supports metadata loop tags for seamless looping playback (see port description details)
Duke Nukem 3D
EDuke32 - The best source port for Duke Nukem 3D. Be sure to grab the latest synthesis builds for the latest cutting edge features. Like metadata loop point tags.
Duke Nukem 3D Megaton Edition - Official release on Steam. Duke3D SC-55 V4.0 soundtrack is included by default!! Discontinued. However, if you bought it before it was taken down, you're lucky!
xDuke - A simple but very efficient port
JFDuke3D - JonoF's port
Duke3dw - ProASM's port
Rancid Meat - Another great simple port
Doom/Ultimate/Doom II/Final
Rise of the Triad
Shadow Warrior
Blood
DOSBox - Unfortunately, no source port exists as yet for Blood since the source code was never released. Your best bet is to use DOSBox which is an excellent DOS environment emulator. Furthermore, this also means that you cannot use any music packs with the game.
Descent I & II
Hocus Pocus
Hocusdoom - Hocus Pocus does not support music packs, but I recommend checking out ravage's mod for Doom II which, when played with the latest build of GZDoom, works just fine with music packs!
If you have a request, question, or even a word of praise you can contact me in one of the methods below:
Duke4.net forum thread
Direct contact: shine62 AT gmail DOT com